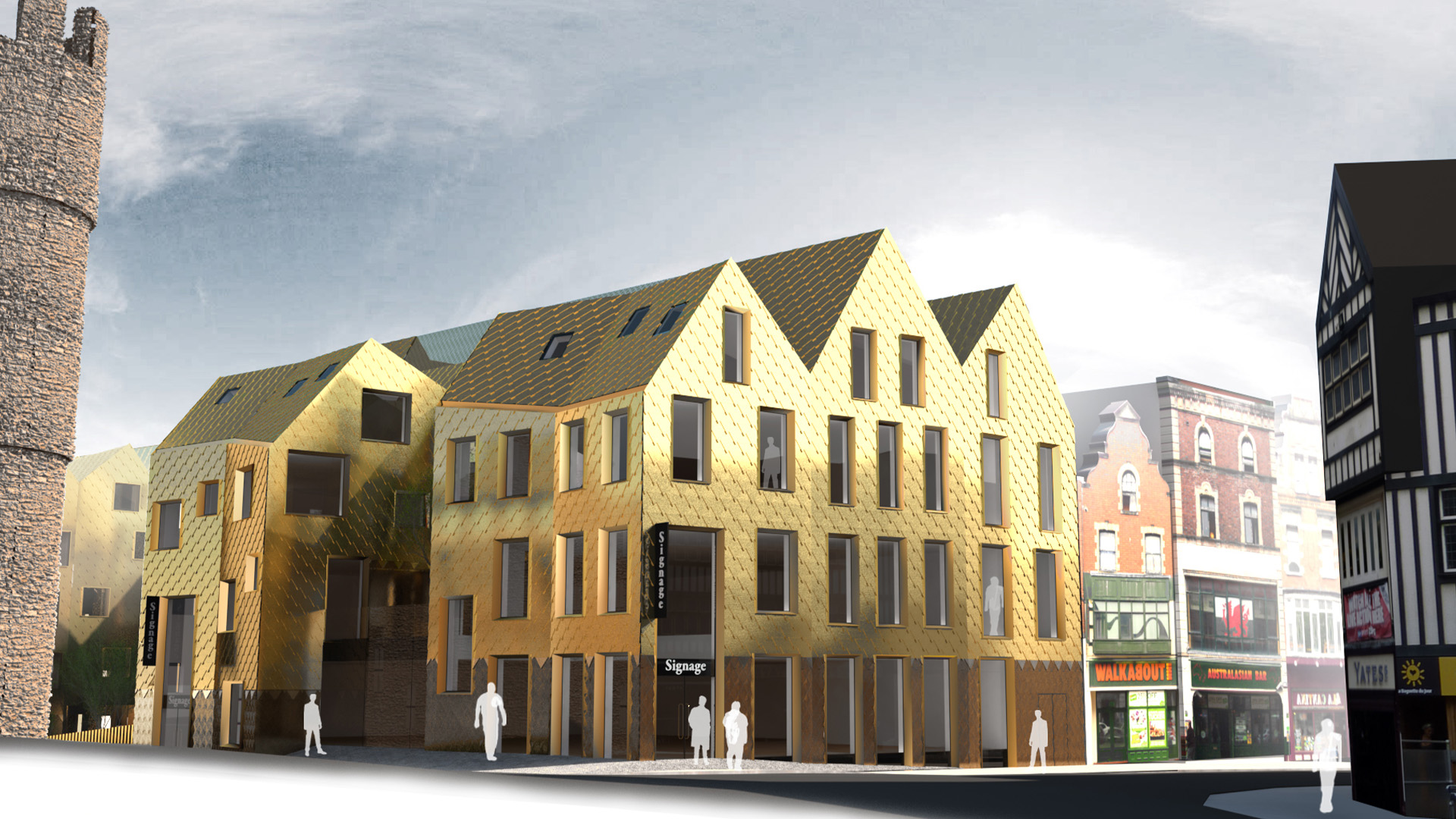 A number of sites in the historic centre of Swansea are undergoing redevelopment to bring life and activity back to the High Street. One of the most prominent sites is located immediately opposite the grade I listed ruins of Swansea's medieval castle, on a site that has been derelict and vacant for the last 20 years.
Project Details
+
Project Details
LOCATION: Swansea, Wales, UK
CLIENT: Coastal Housing Group
DATE: 2009 - 2013
STATUS: Detailed Design
SIZE: Total area 4,100 m², including 25 affordable housing units, restaurant, offices and retail.
Credits
+
Credits
ACME: Kelvin Chu, Isabel de la Mora, Sebastian Drewes, Michael Haller, Stephen Harker, Daewon Kwak, Friedrich Ludewig, Natasha Viveiras