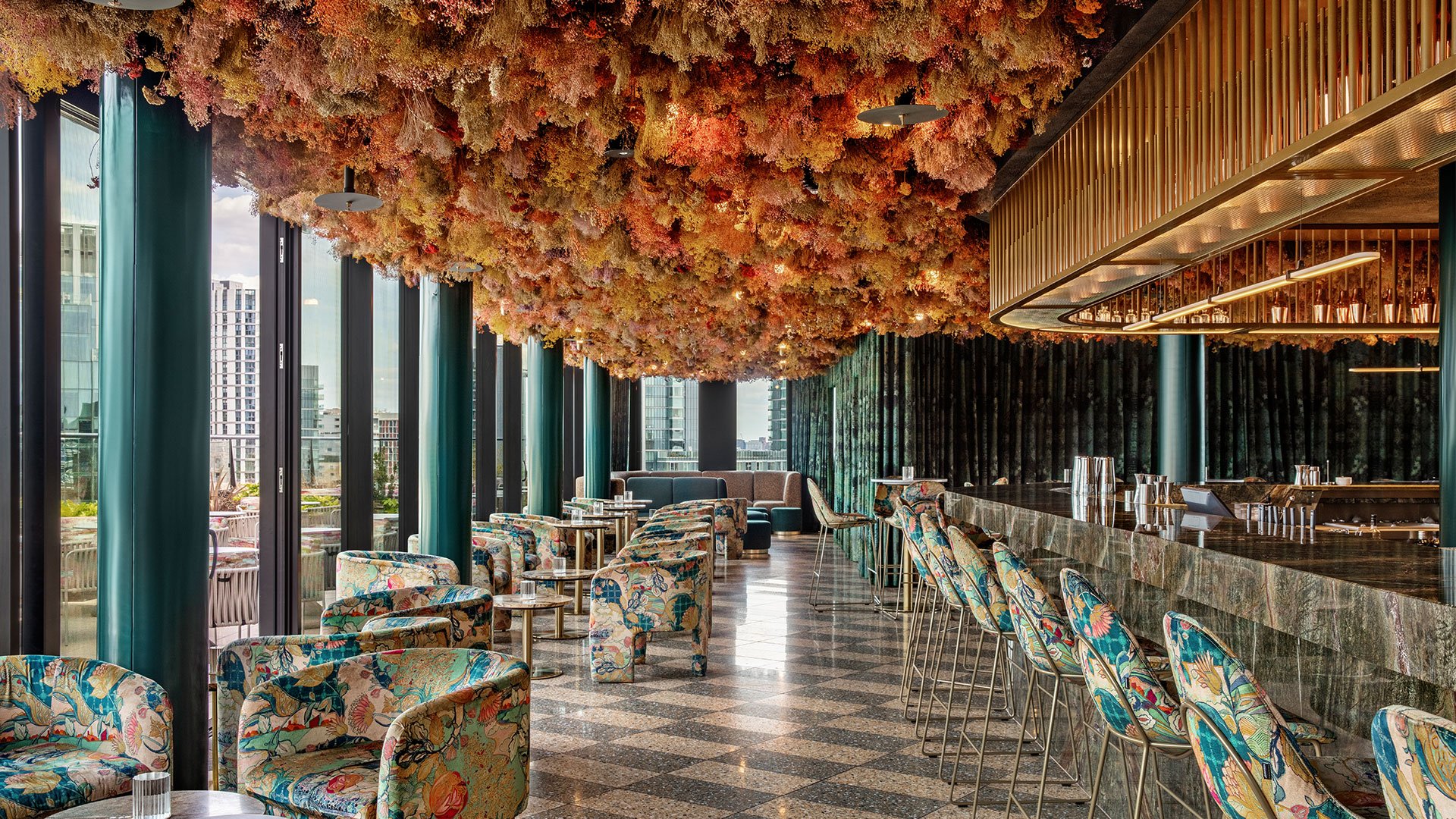 Florattica, the ACME designed rooftop bar in the City of London, is located on the 11th floor of the Canopy by Hilton Hotel London. With its own ground floor entrance and a rooftop terrace with sweeping views of the City of London skyline, St. Paul's Cathedral and across Whitechapel.
Project Details
+
Project Details
LOCATION: City of London, UK
CLIENT: 4C Hotel Group
DATE: 2020-2022
STATUS: Completed
SIZE: Total 345 SQM (235 sqm rooftop bar, 110sqm terrace)
Credits
+
Credits
ACME: Luka Anic, Michel Bosauder, Friedrich Ludewig, Flora Martinet, Eleni Meladaki, Matteo Modenese, Maria Perez Vera, Penny Sperbund, Azizah Sulor, Laura Vitzthum.
CONSULTANTS
Contractor: XC
Lighting: Atrium
Sound: PRO-AV
Bespoke flower installations: Phohm