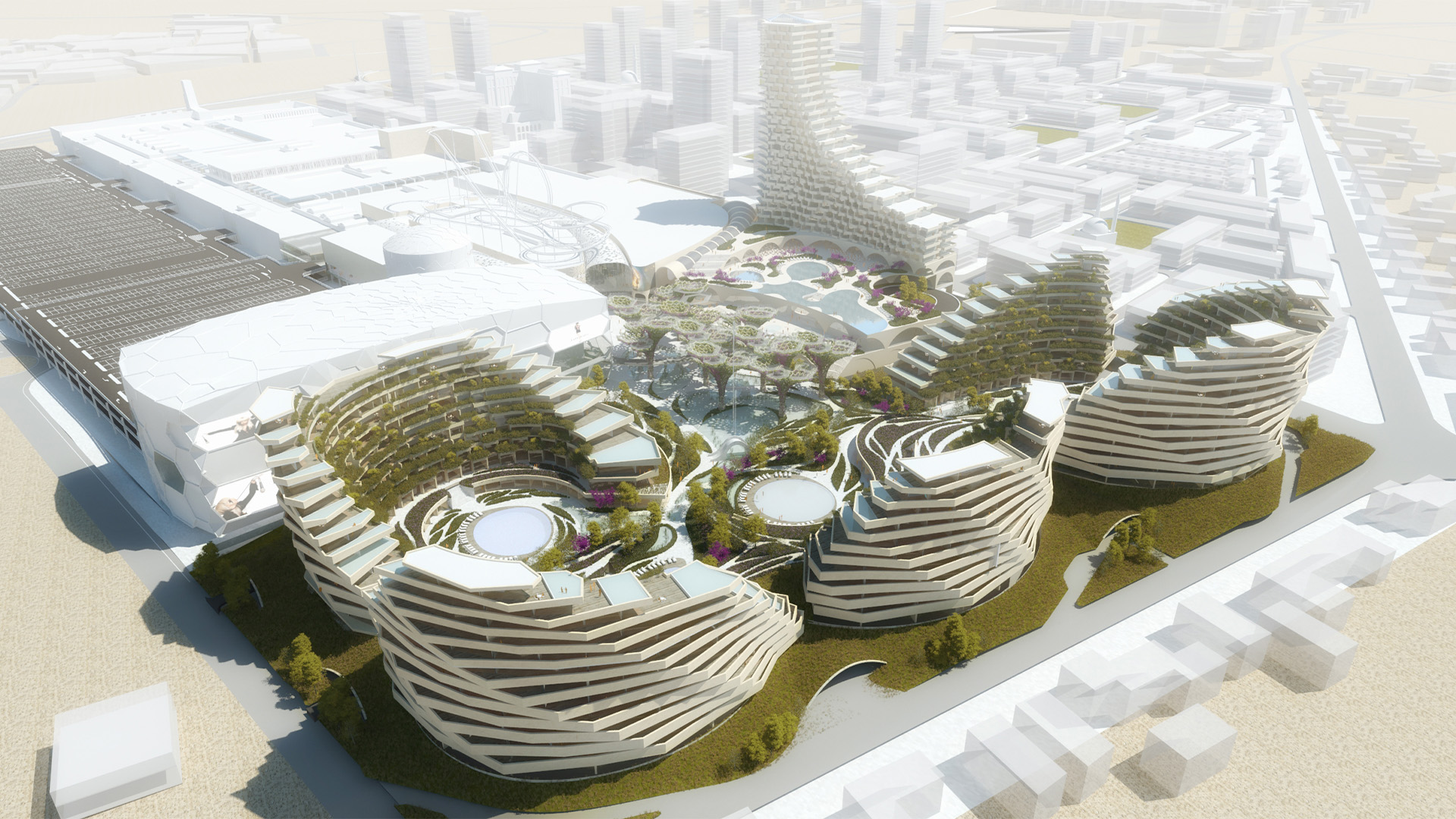 Sabboura is on the outskirts of Damascus, and the Oasis forms the second phase of an urban masterplan for a new city quarter. Despite its location in the inhospitable Syrian desert, Damascus has been continuously inhabited for the past 6000 years, making the most of the water of the Barada river, channelling it into complex irrigation and distribution systems to feed public wells, bathhouses and residences.
Project Details
+
Project Details
LOCATION: Damascus, Syria
CLIENT: Confidential
DATE: 2012
STATUS: Concept Design
SIZE: 60,000m² retail, 7,500m² entertainment, 6,000m² restaurants, 11,700m² hammam, 400-keys hotel, 80,000m² apartments.
Credits
+
Credits
ACME: Nick Channon, Stefano Dal Piva, Marc Dufour-Feronce, Ana Galbin, Friedrich Ludewig, Walee Phiriyaphongsak, Anna Psenicka, Keigo Yoshida